World Economic Forum Member
World Economic Forum Member
FREEDOM INTERNATIONAL GROUP chooses the best international brands and invests in their technological modernization by implementing the most up-to-date IT solutions.This builds the companies' market strength. Those we manage are worth more than $2.5 billion.

FREEDOM GROUP unites businesses from different sectors, from the Sessia mobile platform to an online university for blockchain technology, and from coffee, dietary supplements and cosmetics to our own line of clothing. Our goal is to create a unique ecosystem inside which our own cryptocurrency can be used.
Sessia is a team of strategists, architects, designers and developers. Using our knowledge and experience, we have created an innovative solution which is convenient for both businesses and users: business can save money on attracting new clients, and customers can save on daily purchases.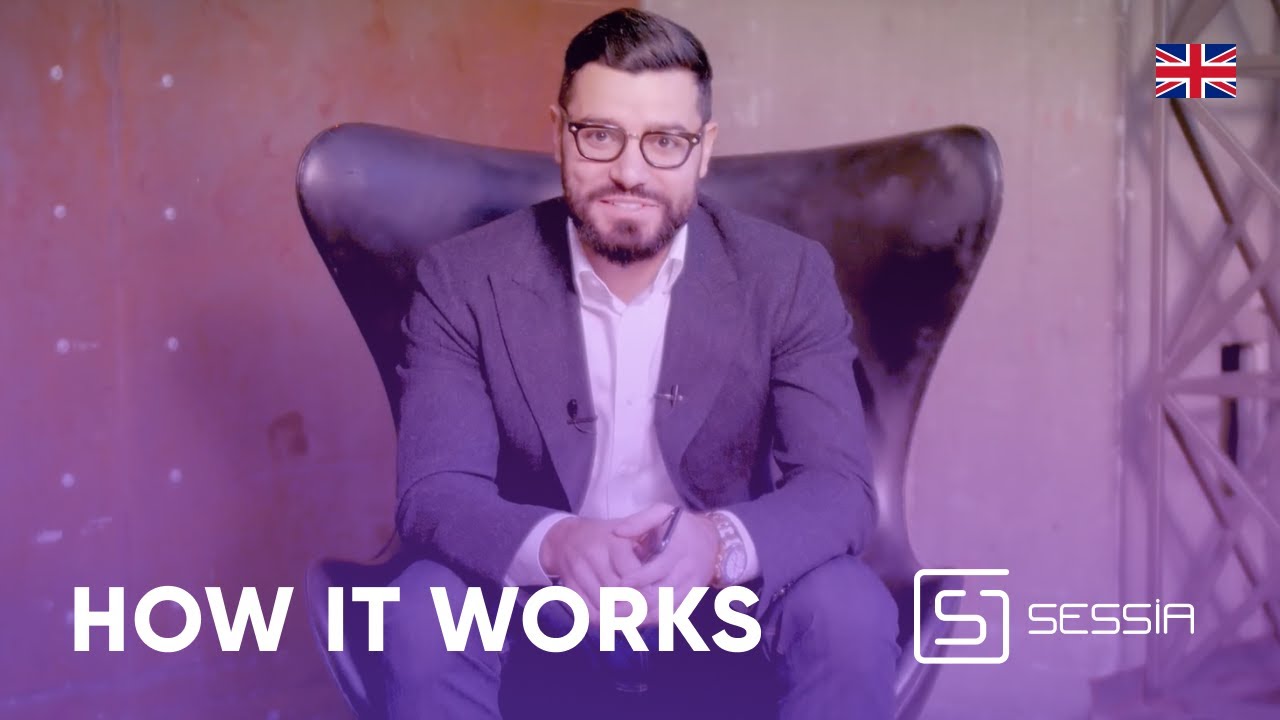 Marketing and advertising increase the final price of a product, sometimes several times over. This is why we developed our app, and why representatives of major international companies have become our first users.

We have combined all the advantages of a secure business space with social networks: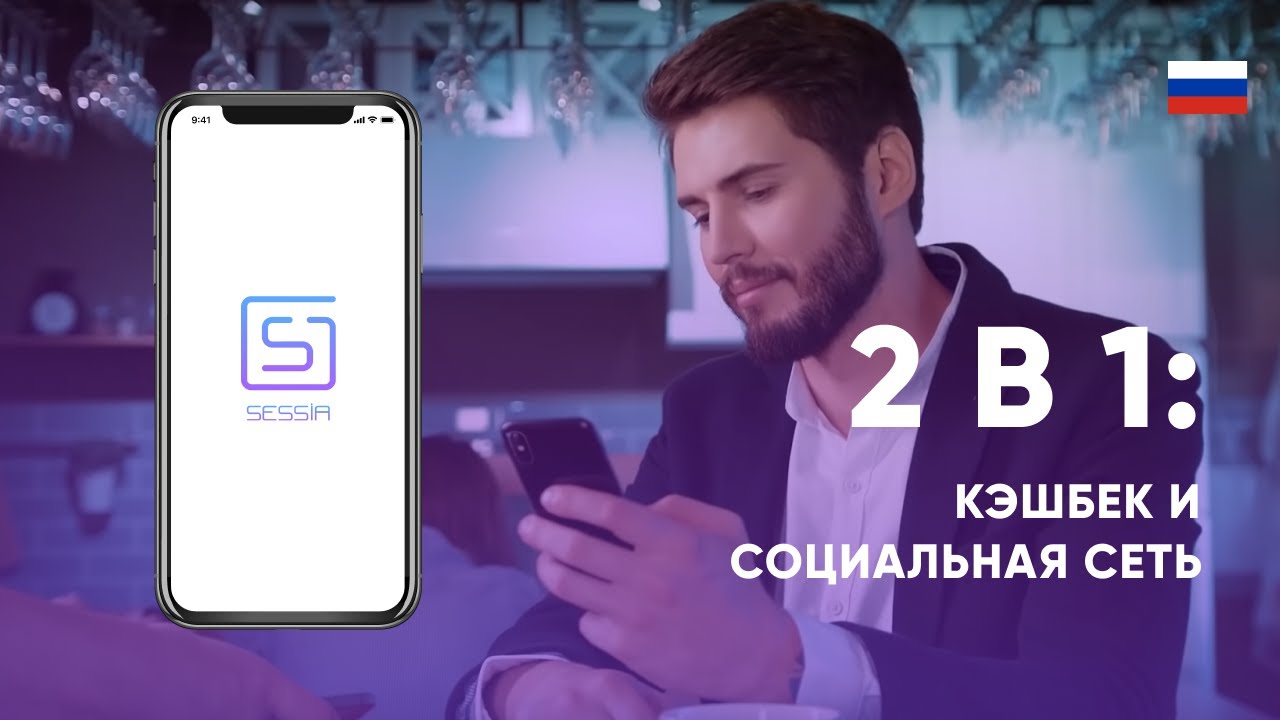 With the free mobile platform Sessia, businesses can solve the problems of attracting new customers and promoting their loyalty: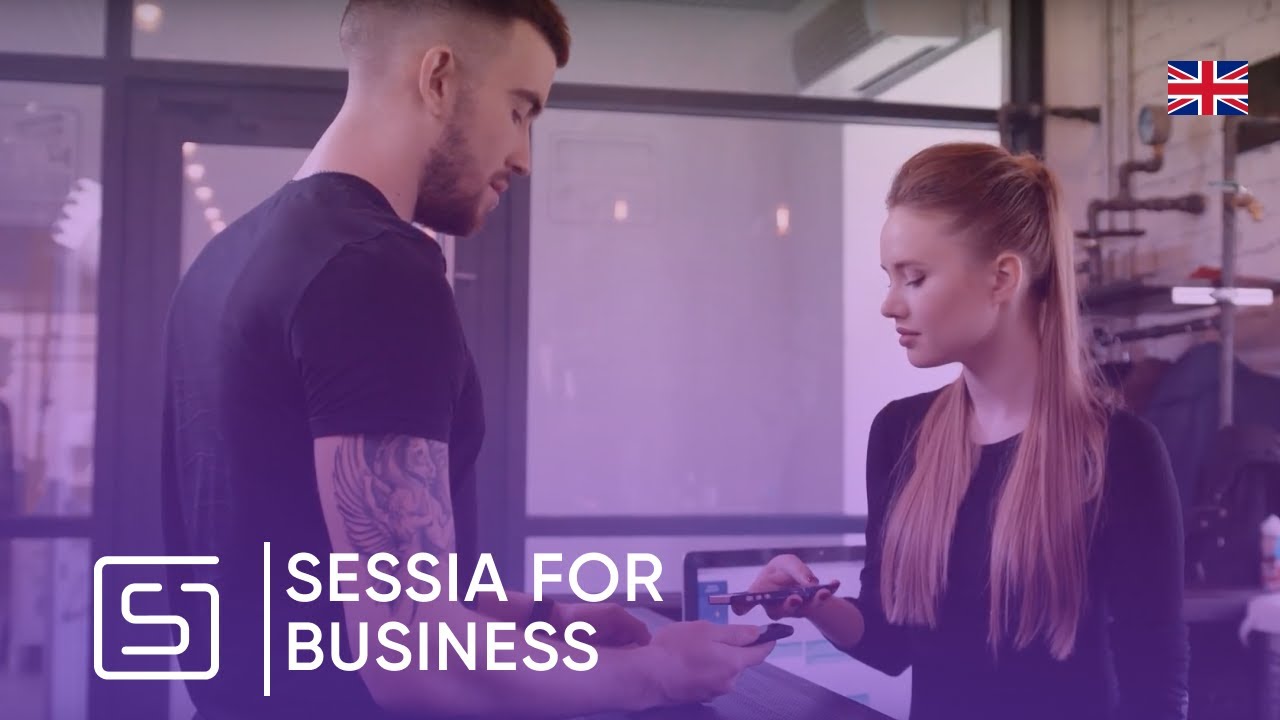 Project V is a new line of stylish products that provide daily protection for your body. These bio food supplements, vitamins, and minerals have become indispensable for all modern, young, and active people. Project V products compesante for the lack of energy, weakened immune system, and insufficient amount of nutrients for active and long life.

We have concentrated on tried and tested methods that have gained great reputation over the last decades and improved on them. We kept in mind our audience - young people who think that taking care of their health is now in trend. Wisdom and experience combined with active and modern approach - this is how we can describe the philosophy of the Project V.

We don't rewrite the formulas, we only enhance their efficiency; we don't change the format, we modernize it; we don't add to the package design, we streamline it. Thanks to the cryofracture technology, active ingredients, increased bio-availability, and attention to safety, our products are much more efficient than the previous generation products, and innovative flat package design gives them stylish and polished look.

Project V products are manufactured in France in the modern factories of the Trading Point Groupe Elite Pharm, that have GMP certification. The president of the Trading Point, who founded the company in 1996 is confident that "the best way to take good care of yourself is to listen to your body". Follow his advice!
Motto of the Project V: SIMPLE, EFFICIENT, NATURAL, TRENDY.

SIMPLE means that you can take our product without any efforts and limits, anytime and anywhere, this is as natural as to eat or drink.

EFFICIENT means that we have chosen the highest quality standards for our products, and used systematic approach and innvovations to create a new strong unique formula.

NATURAL means that we use only ecological raw materials from France in the Project V products. We process these materials in accordance with the European quality certification and production safety rules.

TRENDY means modern, beacuse now not only healthy lifestyle supporters take food supplements, it has become a trend with all people who want to stay active and healthy for many years to come.

V in sport, V in business, V in new trends, V in movement - the Project V products will help you lead the way.
COFFEECELL is part of the Freedom Group. Our slogan is "DESIGNED FOR HEALTH. LOVED FOR TASTE." We make familiar products that are healthy for the human body. Now every cup of our strong and unique-tasting coffee will be a healthy investment in your well-being.

Coffee lovers will surely appreciate the full flavor of COFFEECELL products. And for those who take their health seriously, the Freedom Group company has a surprise for you: our coffee works on the cellular level. That's why we named the brand COFFEE + CELL.

For our logo, we deliberately chose khaki with bright camouflage colors. This design shows the idea of our product. COFFEECELL's coffee is the bodyguard of your cells; it protects you from the harmful effects of the environment.
Our goal is for people to get real results. That's why we spent a lot of time on developing our product and on researching the results of its use. And the results are amazing! If you drink COFFEECELL coffee every day, it will improve your health and longevity. This is because one of the ingredients is White Imperial ginseng, which is a unique adaptogen, while another is the extract of the Reishi mushroom, which is the best remedy for the degeneration of cells.

Drink our coffee. It will make you healthy for many years to come and it will give you youth, energy and vivacity!

Freedom Group's COFFEECELL, which sells premium types of coffee in the direct sales market, has come up with a new and ambitious project: a chain of coffee shops with a unique cashback system (which is absolutely new for the Russian market).
COFFEECELL has already opened ten coffee shops and plans to set up 50 more before the end of 2021. Then we will start to franchise and sell to our clients and partners. Our reach is already widespread, from Russia to China.

All our coffee shops share a unique feature: there are organic ingredients in our coffee and desserts, such as ginseng and reishi mushroom, which are now represented by our brands COFFEECELL and Bing Han.
NRK1987. A street wear clothing brand.

Street style has become the most popular clothing style around the globe. The NRK1987. clothing brand is a new approach to the current fashion trends. NRK1987. is part of Freedom Group and promotes the Freedom Group's brand philosophy in fashion.
We create unique, ready-to-wear clothes from top-quality fabrics, as well as accessories. The NRK1987. brand collection includes trendy, fashionably-cut sportswear, hoodies, sweatshirts, T-shirts, etc.

Narek Sirakanyan, President of the Freedom Group, participates in, sets the direction of, and conveys his personal life experience and business knowledge to the development of the NRK1987. clothing concept.

When you wear NRK1987. clothing, you show you are confident and continuing to grow here and now!

By wearing NRK1987. clothing, you declare confidence in your abilities and continue to develop here and now!

NRK1987. - Made for happy people by happy people.
Kickvard is an online university that focuses on blockchain technology. Leading experts in the fields of smart contracts, the decentralized economy, marketing and legal studies take part in this educational project.

Our courses give insight into this economic sector, the reasons for the emergence of a "new type of money," and also help to understand and follow trends. The extensive experience of our experts and teachers, together with our on-site exam, all guarantee a high standard of education. All students who pass the exam successfully are placed in employment.

Our lecturers at Kickvard have extensive professional experience in the fields of marketing, internet currencies, hedge funds, investment banking and market development. They have worked for such companies as Webmoney, Credit Suisse, Morgan Stanley, the Mail.Ru Group, as well as in leading HR and internet gaming portals.
Narek Sirakanyan

Freedom International Group President

Oleg Abelev

Russian Academy for Foreign Trade

Charles Cai

University of California, Riverside

Nguen Tien Min

Vietnam National University

Yaroslav Kabakov

Deputy CEO of Finam
Kidsword Show is an entertaining and educational YouTube-channel for kids and teenagers. Our presenters, Pretty Denny and Doctor Zoom, test toys, compare expensive branded products with cheap fakes and test them for strength in all possible ways, many of which parents definitely wouldn't approve of. They arrange freaky crush-tests and real battles, give away gifts to their viewers and just have fun!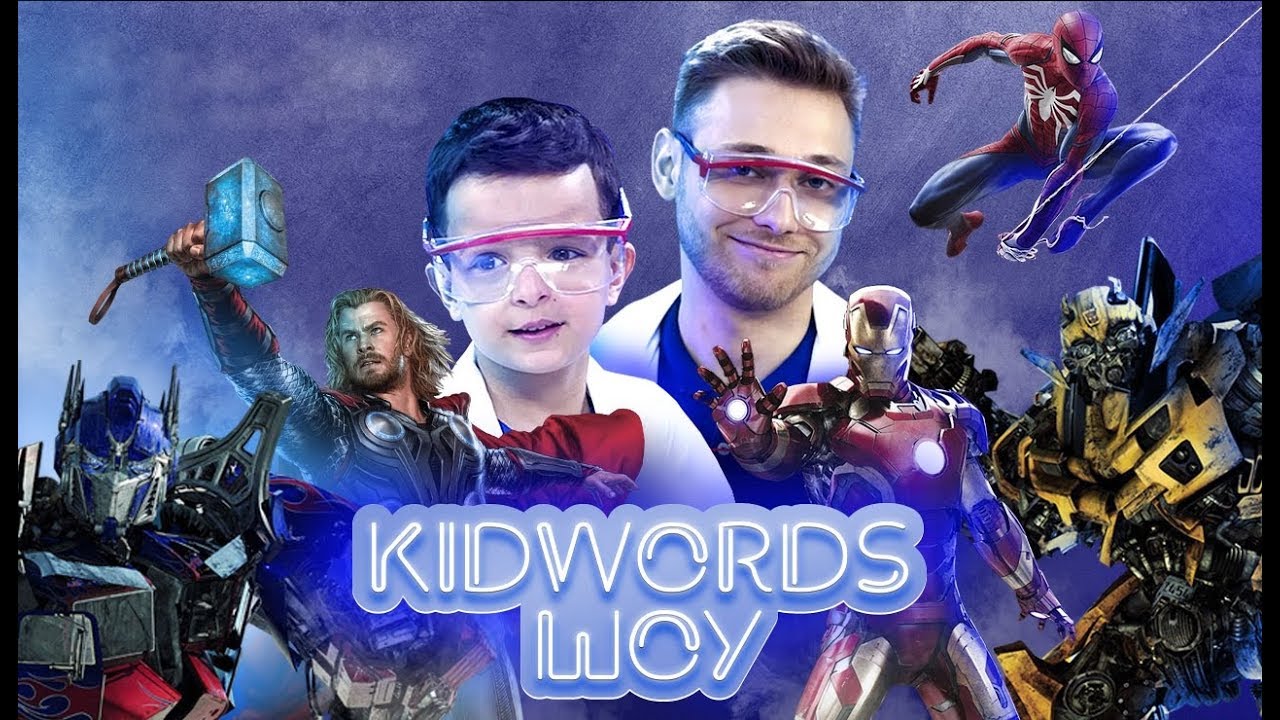 Cyber legacy (CL) is one of the key players who organize cyberspot events in the former CIS countries, Europe, and North America. Project is represented in 17 countries Freedom Group is interested in, and ownes assets of two professional teams (DOTA 2 and CS:GO) and company which organizes cybersport event and streams on the international level.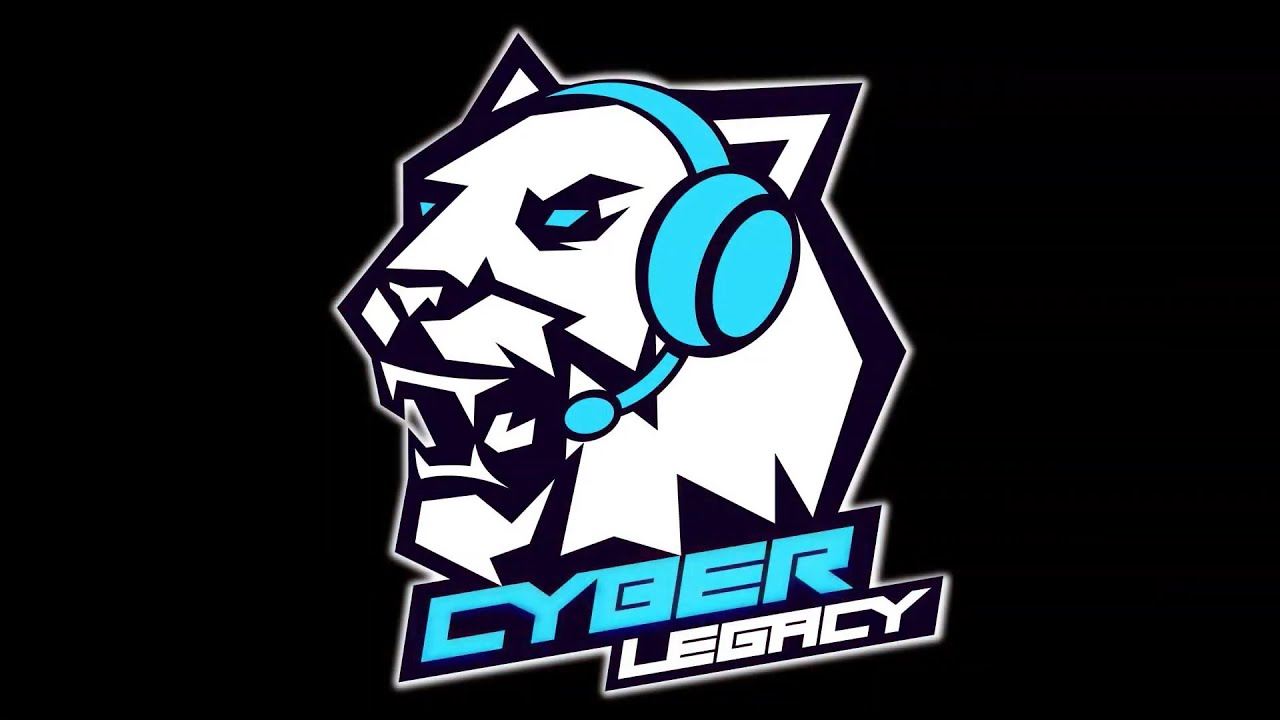 The head office of the CL is located in Moscow, the capital of Russia, it is a specialized place where all team members spend their time throughout the whole term of their contract. There is a streaming studio on the premises of the head office, where streamer LEGACY reviews matches of our team and the most popular events of the industry on the Twitch platform.
Bing Han products connect people who are dedicated to their own health with the solutions they need to naturally fuel their excellence.
Inspired by 3,000 years of traditional medicine, Bing Han harvests and processes six-year-old premium Panax ginseng. We share this healing and nourishing root with people all over the world, empowering them to live with more energy, reduce their stress, and strengthen their immunity. Bing Han is one of the most specialized and integrated ginseng distribution companies in the world, as well as a leader in the health and wellness industry.

Bing Han controls each step of the process of creating superior ginseng products. From cultivation to processing, we ensure the optimal quality and efficacy of our ginseng. Our vertical integration also allows us to offer our customers the lowest possible price.

Bing Han was the first company from China to organize the Celestial Empire Ball in the Kremlin, thanks to the Freedom Group Company.
Narek Sirakanyan, the President of the Freedom Group, talks about the company's marketing policies. Thanks to the investments of the Freedom Group, which supports the development of unique goods, a lot of new products previously unavailable for most people can be bought in the Sessia store.

One of those is white imperial ginseng which has been considered one of the healthiest products in its segment for the last quarter of a century. Narek Sirakanyan has appreciated the potential of this product, and noted its high quality.
The party "The wolf of Wall Street" was one of the many themed parties that Freedom Group organizes for its top clients and partners. The atmosphere was created with attention to each minute detail: expensive suits and evening gowns, huge Victorian-style hall, dollars falling from the ceiling, a bear on the leash, cockroach races..On such events you don't only experience unique atmosphere and have a great time, but you can also learn a lot about setting up and developing your own business - personally from the Freedom Group President, Narek Sirakanyan.
For over 20 years, Vision has been uniting people with different interests through one main idea: improving their general health and wellbeing. Vision Group produces and sells dietary supplements, specialized nutrition, tea, cocktails and natural cosmetics. All our products are eco-friendly and are made in France. Taking VIsion dietary supplements is the best way to prevent and fight many ailments, and they are taken by millions of people around the world. They are all natural and are made using special technology, so they are completely safe. All our products are verified by GMP quality standards and have passed government certification. They are great for both adults and children. ((NOTE: (there is a separate series). If this is for children, it should maybe say: There is a separate line for children. WIth no parentheses.))
Clients of Blockchain are major international conferences organized by the Freedom Group twice a year in different cities around the world to exchange cutting edge experience in the field of blockchain technology and for the development of the cryptocommunity on the whole.

During a Clients of Blockchain conference, presentations are given by leading experts in the field, such as successful digital entrepreneurs and professional developers of solutions based on blockchain technologies. Up-to-date topics presented include the decentralized economy, trading digital assets, ICO and IEO, and using blockchain technologies in business processes and industries, among others.
The first Clients of Blockchain conference took place in Moscow in August 2018, the second in Macau in March 2019. A distinctive feature of the conference's program is the finals of the Miss Blockchain International Beauty Pageant. The winner gets a monetary prize in cryptocurrency, a professional photoshoot, and a course at the Kickvard University of Blockchain Technology.
This company from Toronto is the leader in B2B solution development for the sales of tickets for sporting competitions, theatrical perfomances and other events; and also for loyalty programs, financial institutions, travel agences, hotel operators and online marketplaces. Among their clients are American Express, Marriott, Groupon and other major cashback services, representatives of ticketing, financial services and HoReCa. (NOTE: It just says 'the company.' I think the name of the company is FanXchange...? It should really say FanXchange, from Toronto, is the...)

In April of 2019, the company was bought for $60 million by Chicago-based Vivid Seats, one of the biggest online ticketing services on the US market.